Karndean flooring
We are an approved Karndean Dealer and carry their full range of products.

Product Information
Karndean Flooring is an extremely durable form of vinyl which replicates real floors of all varieties but doesn't have any of the practical draw backs that some do.
View Gallery
Get inspired by Karndean; view images in our gallery
Real wood floor planks can be very high maintenance in terms of having to sand them down; they are very susceptible to fluctuations in temperature, noisy and often splinter and Ceramic tiles are generally cold and harsh underfoot.
Karndean have a vast range of both wood effect planks and ceramics along with other great designs such as Mosaics and Marble. The choice is yours; simply design your own unique floor to suit your own taste.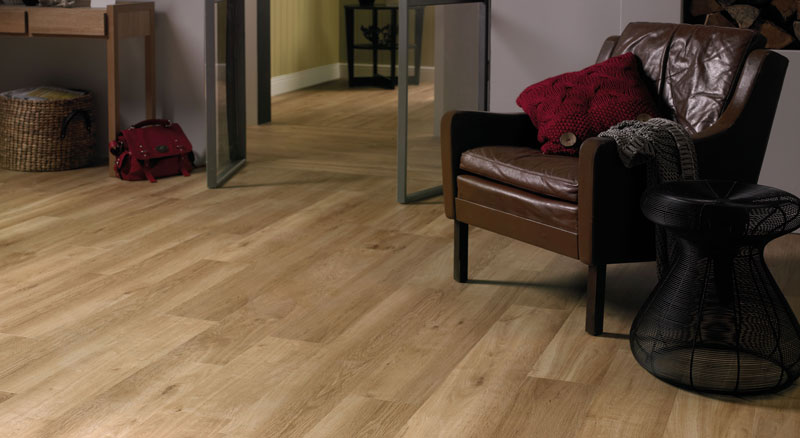 Low Maintenance
The product requires very little maintenance. It doesn't chip or crack under strain and spillages can simply be wiped clean. it can absorb heavy objects being dropped unlike ceramic tiled floors, often without the object itself being damaged.
The ultimate benefit to this product is not just its versatility but its affordability which surprises some people as it is such a high quality product.
The Buying Process
We can arrange to visit you with sampling of the complete range at either your home or business at a time to suit you. There is also the option for you to visit the Karndean showroom at Evesham where you will be greeted by one of their customer advice experts who, on our behalf, will assist you through the whole process of designing your own unique floor and you will have access to their comprehensive display and product stands.
We regularly supply and fit throughout
Kidderminster, Worcester, Malvern, Droitwich, Stourport-on-Severn, Bromsgrove, Bewdley, Hagley, Pershore and Bromyard.