Domestic partners
We deal with all large brand named manufactures and wholesalers and cater for all budgets.
We ensure value for money and a quality finish are achieved no matter how big or small the job in hand which we believe is key to our success in retaining and expanding our loyal client base.
ABINGDON - UK's largest privately owned manufacturer of quality carpets

Abingdon Flooring is the UK's largest privately owned manufacturer of quality carpets.
A British based company with facilities in South Wales, the West Midlands and the North of England. They employ a total workforce of 400 people, currently producing in excess of nine million square metres of carpet per annum. This is enough carpet to get you to the U.S.A. and back every year! With a huge range of carpets to suit all requirements.
Adam Carpets - innovation & quality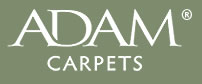 Adam Carpets have been manufacturing carpets in Kidderminster for over 80 years. During that time, the brand has become synonymous for its high quality products, its innovation and its vast colourbank.
BRINTONS - making British carpets in Kidderminster for 230 years

Brintons has been making British carpets in Kidderminster for 230 years, which since it began has focused on superior quality. They are proud to call ourselves a British brand and around 1400 people worldwide help them create a product which we at Mercian Carpets believe is one of the finest available.
BROCKWAY - Kidderminster
Brockway has been designing and producing premium quality carpets in Kidderminster since 1964. The business is family-run with a skilled and experienced workforce who combine real craftsmanship with the latest environmentally-aware technology and the finest raw materials to create innovative, beautiful and desirable floor coverings.
All Brockway carpets are at least 80% pure new wool, which gives a luxurious, high quality product that's at home in any room.
CRUCIAL TRADING - creative floorcoverings & rugs
Nobody knows natural floorcoverings like Crucial Trading. For 27 years we have been working to create the most beautiful textures, weaves and designs using the finest natural materials.
With millions of pattern and colour combinations, our rug builder's diversity rivals nature herself. Experiment with literally millions of border, material, weave and pattern combinations to produce something as unique as it is beautiful.
KINGSMEAD CARPETS - British wool
All Kingsmead carpets are British Wool 80/20 twist pile products available in 4m and 5m allowing you the flexibility and choice in a variety of colours.
From calm neutrals to vibrant bolds, they have carpets to suit any room and style at an affordable price. If you are after a piece of Scottish heritage try the Glen Shee range. A 100% British carpet made using an exclusive blend of specially selected fleece wools from the varied terrain of Scotland.
Kingsmead products are sold through a selection of independent carpet specialists (including Mercian Carpets) from all over the United Kingdom and Ireland. They offer these retailers unrivalled service in stock control and delivery to enable them to offer you top class service.
MR TOMKINSON - your carpet specialist
PENTHOUSE CARPETS - luxurious wool-rich, twist-pile, tufted carpets
Established over forty years ago, Penthouse Carpets are renowned for manufacturing luxurious wool-rich, twist-pile, tufted carpets.
Based in Rochdale in the North West of England, we continuously develop close working partnerships with a small number of UK based spinners, securing the highest quality standard of British yarn which is used to produce our sumptuous carpets.
Ongoing research and development of our plant and machinery ensures a consistently high standard of our products. The combination of experience, pride and expertise of our work force ensure exceptional quality and service from order, manufacture through to dispatch and delivery to our nation wide network of independent retailer
VICTORIA CARPETS - established 1895
Established in 1895 Victoria Carpets has grown to become one of Britain's best-known and well respected carpet brands. Manufacturing all types and qualities of tufted products, produced in wool, wool mix and man-made fibres which cover a wide selection of styles and price points, Victoria Carpets is also one of a few companies which still produces woven Wilton carpets.
Predominantly supplying independent retailers, Victoria Carpets is also proud to be one of the largest suppliers to the John Lewis Partnership, for which we hold stock ranges and provide a stocking, cutting, wrapping and distribution service.
On 1st January 2013 Victoria Carpets was granted a Royal Warrant to Her Majesty The Queen. We have been carpeting the Royal Households for a number of years, and also supplied the red carpet for the Royal Wedding of Prince William to Catherine Middleton in April 2011.
Victoria Carpets is a founding member of the Carpet Foundation and has won numerous industry awards, making us proud of our reputation for producing high quality carpets that are engineered to stand the test of time.
Victoria produces carpet for both the residential and commercial markets